Sept 18, 2001

Pictures of Bhama and her baby boy, Jasper.


Jasper and mom
Below: Mom looks a bit apprehensive. Wonder what she is thinking about ... like when is the photographer gonna finish fiddling with the camera so she can rest her arms.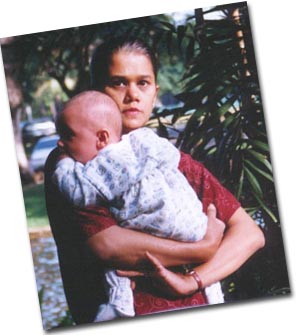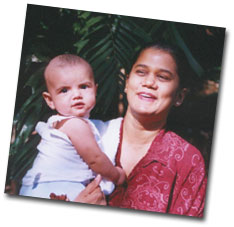 Right: Proud mom with Jasper. Such a beautiful, wide-eyed baby with a ready smile that could charm your socks off.
Note from Mom: These pictures were taken more recently- at the Botanic Gardens in Darwin. Jasper is 4 months old here, and I am 9 kilos overweight!!