Quote:

"It is hard to fail, but it is worse never to have tried to succeed.."

-- Theodore
Roosevelt --

(take note, Anderson)
"Live life as it should be,
See with the eyes of a child,
Hear every beat of life ,
Feel from deep within the heart
And smell the breath of love and life every second of the day."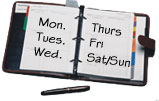 Date: October 30th, 2001

Time sure does pass and today it is 30th of October 2001. In about two months time, we will be entering the year 2002 and we'll all be older one more year.
My second sister will be leaving soon for Leeds. She'll be working as a nurse in a hospital there, a whole new world of experience for her over there.
Well, America is still bombing Afghanistan, nothing we can do about that. There are pictures of dead and injured children everyday in the newspapers. Life is sad, isn't it? The injured party has suffered great loss and lashes out at the enemy but injuring innocents in the process.
Would like to share with you a forward I received some time back in the year 2000 ... thoughts to ponder upon ...
At the moment now, am working on an employment website for Joan. Do you remember Joan, the one who wrote the "poem"? She came over the other day with her friend, Mel (short for Melissa) and we went out to the Durian Shoppe. Quite interesting, fantastic taste too! (nope! not doing any free promotion)
Work (at Cyberjaya) is still the same, dread going to work but hey, we gotta eat and pay the rent, ya know, not much of a choice.